Canadian Advance Care Planning Kits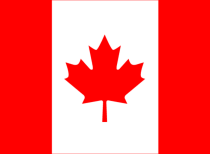 These free Advance Care Planning Kits contain information and questions to help you think about your wishes for care and discuss them with your substitute decision-maker. The kits also include province-specific forms so you can designate your substitute decision-maker and make a record of your wishes.
Ensuring your substitute decision-maker understands your wishes for care is critical in case an injury or illness robs you of the ability to speak for yourself. Filling out the forms in the kit allows you to:
Designate a substitute decision-maker to communicate your choices when you cannot;
Inform loved ones and healthcare providers of your wishes, so they know they are making the right decisions on your behalf.
Submit a Do-Not-Resuscitate (DNR) order in provinces and territories where they are available.
Completing an Advance Care Plan is the most important step to ensuring the medical care you want.
Alberta
Manitoba
New Brunswick
Newfoundland
Northwest Territories
Nova Scotia
Ontario
Prince Edward Island
Saskatchewan
Yukon
---